SBS provides server infrastructure, reporting, agency interface, database maintenance and other technical support services for many statewide web applications (eMap, Open Alabama, FRMS, RFP) as well as Finance Division related web applications. Our development group possesses a wide selection of skillsets to include multiple languages and database platforms.
Please contact Web Development if you are in a Division of Finance and need assistance with any of the following services:
Programming
Website Hosting
Graphic Design
Database Administration
Reports/Invoices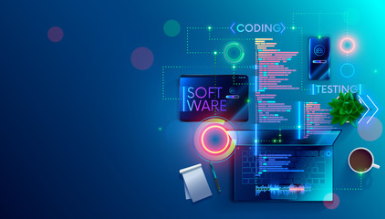 For general questions, please contact the SBS Help Desk at sbs-websupport@finance.alabama.gov.
For questions in regards to a Finance SBS supported application, please contact Joe Nave at (334) 242-4813 or joe.nave@finance.alabama.gov.
If you wish to report an issue, please contact Valisha Kirkland at (334) 353-5728 or valisha.kirkland@finance.alabama.gov.